Shell MetOcean Training Facility
This ground-up construction serves two major purposes:
Lifeboat Safety Training: The facility allows offshore workers/students to launch and operate a full-size lifeboat capsule. The lifeboat capsule also serves as a back-up boat for the Shell oil platforms in the Gulf of Mexico. If a boat in the Gulf Breaks down or gets damaged during a Hurricane this boat is its replacement.
Offshore Platform Gauges: The 6,500 SF  office/repair facility and test bay (located in the pond) are used to repair and test multimillion-dollar gauges that are connected to the oil platforms.  The gauges use a proprietary technology to measure winds, sea state (height, period, direction), and air/water temperatures. Additionally, these gauges measure stresses (strain gauges, etc) on the platform structure.
Before this project was completed, if one of these gauges broke down, the different parts and pieces of the equipment had to be shipped to various places all over the U.S. Now, the complete instruments are sent directly to the Shell MetOcean facility where they are repaired and tested in the 12' deep test bay located in the pond.  This minimizes down-time of equipment when service or repairs are required.
The project also included the installation of a 5-ton overhead bridge crane located in the warehouse and an exterior 10-ton monorail system. Together, they are used to transfer instruments and the lifeboat capsule from the warehouse to the test bay.
The pond is also used in The Sea Grant Program which is run by LSU Agricultural Center.
Challenges/Solutions: The lifeboat capsule was provided by a 3rd party who was contracted directly with owner.  McDonnel had to coordinate the structural loads, dimensions, and clearance requirements of their lifeboat capsule with the structural design to ensure compatibility. This was done around the schedules of the 3rd party suppliers. 
The weather conditions produced additional challenges. Excavation of the pond started in December 2009, which turned out to be one of the wettest months ever recorded, so most of the month was spent excavating and de-watering. McDonnel overcame this setback by working 6 days a week until the concrete retaining wall was completed. This allowed us to backfill and start the building foundation.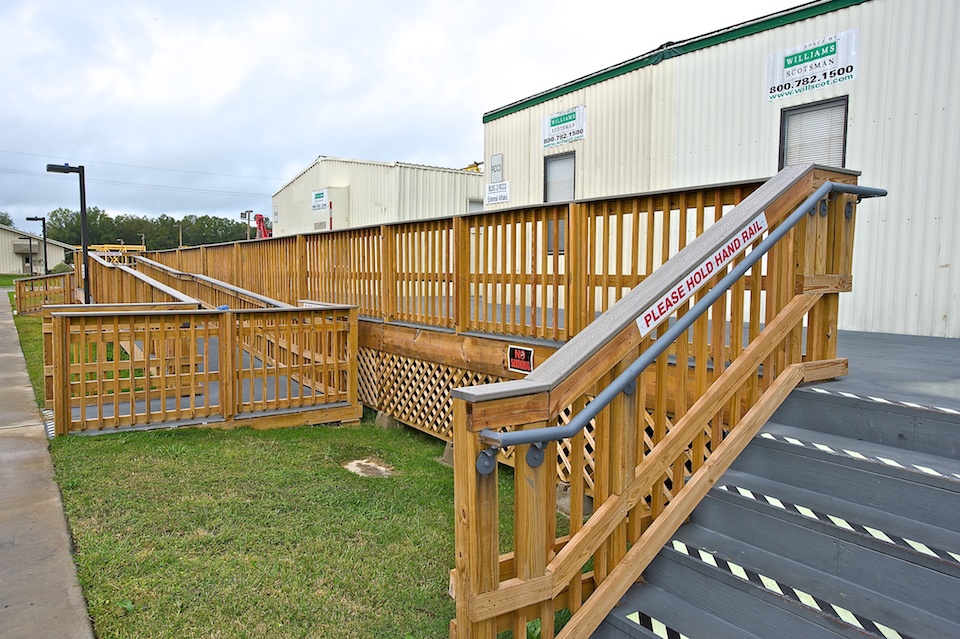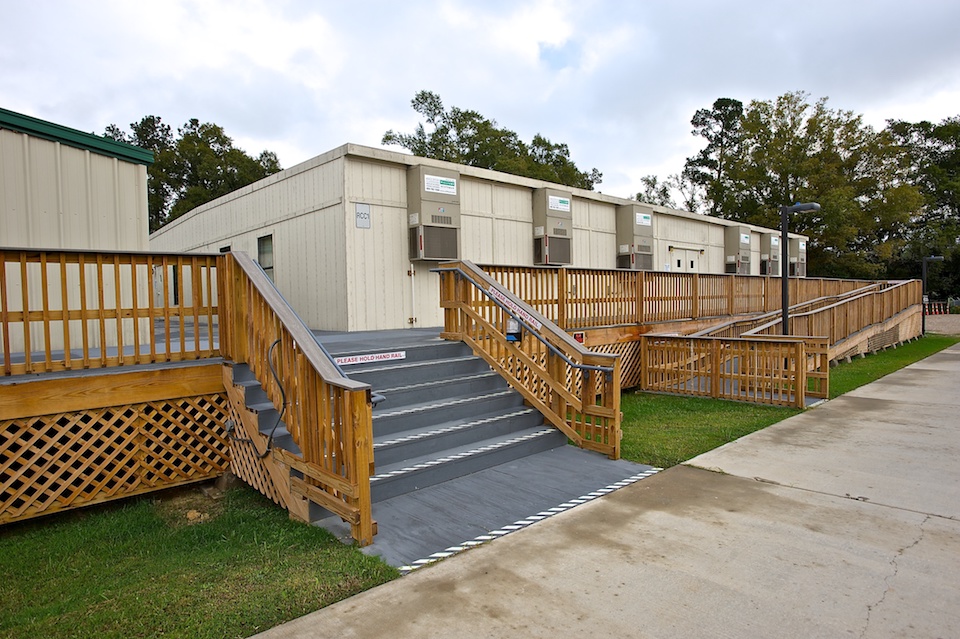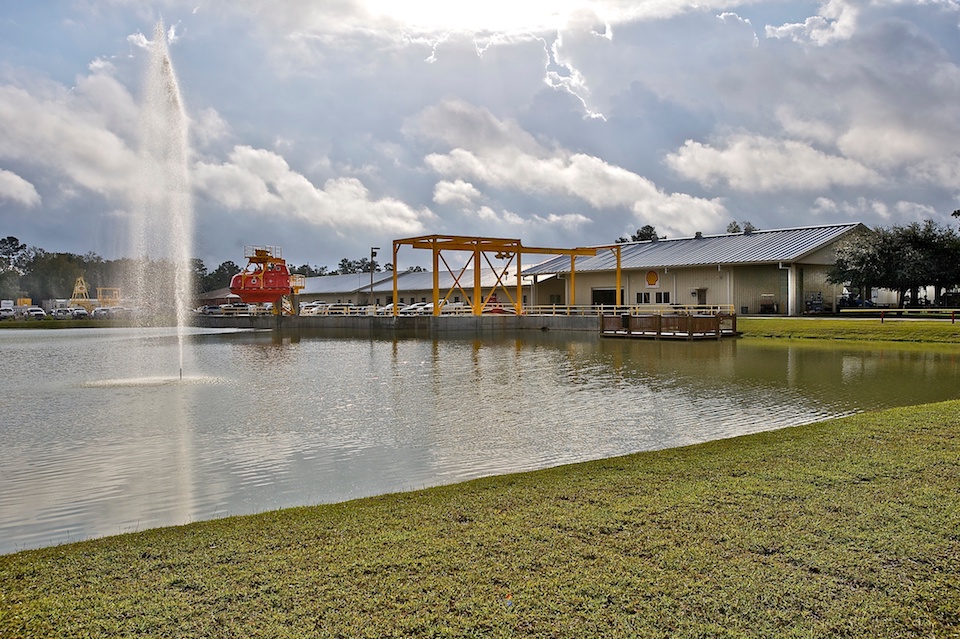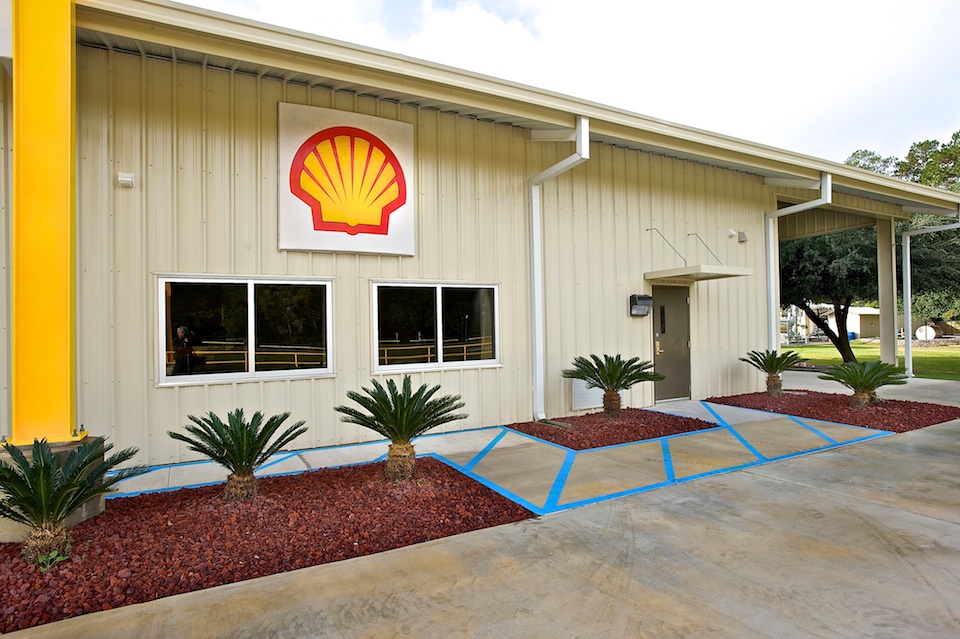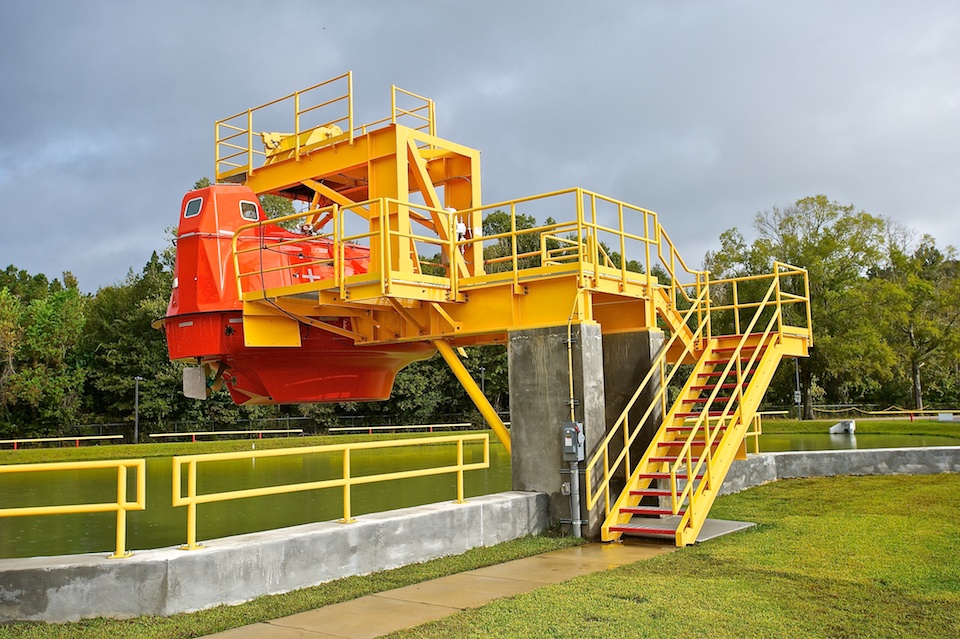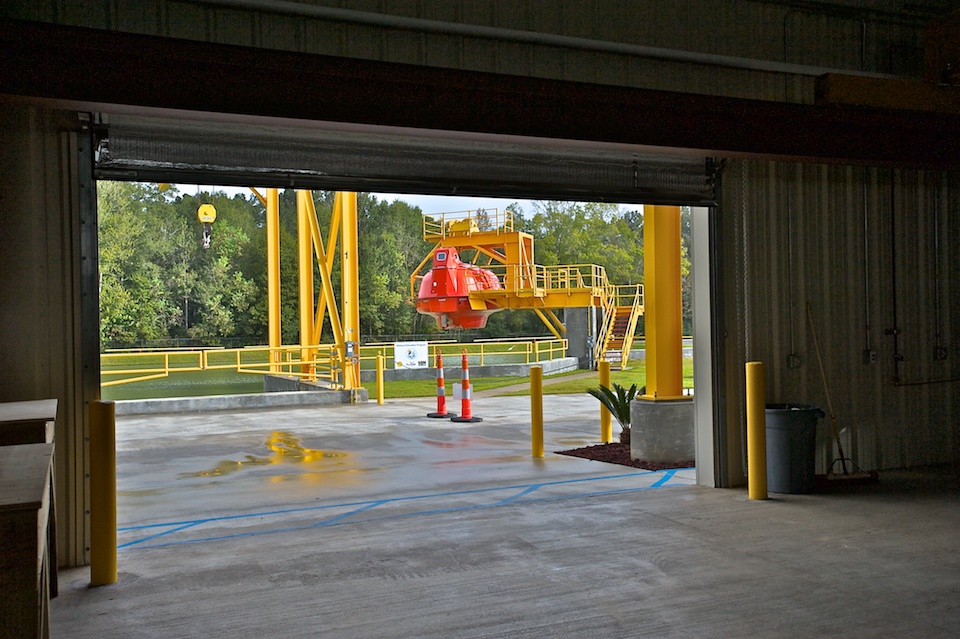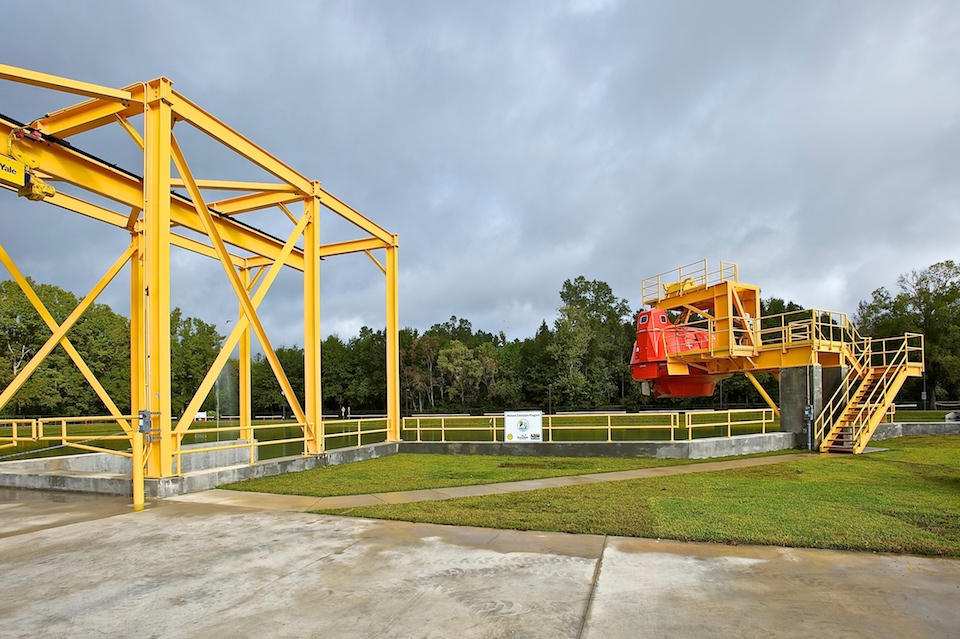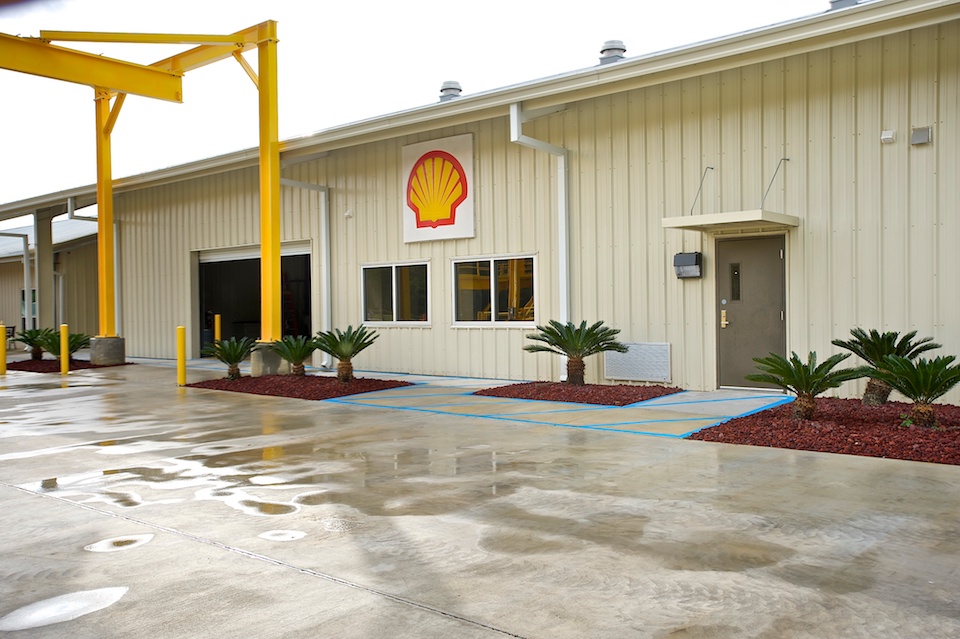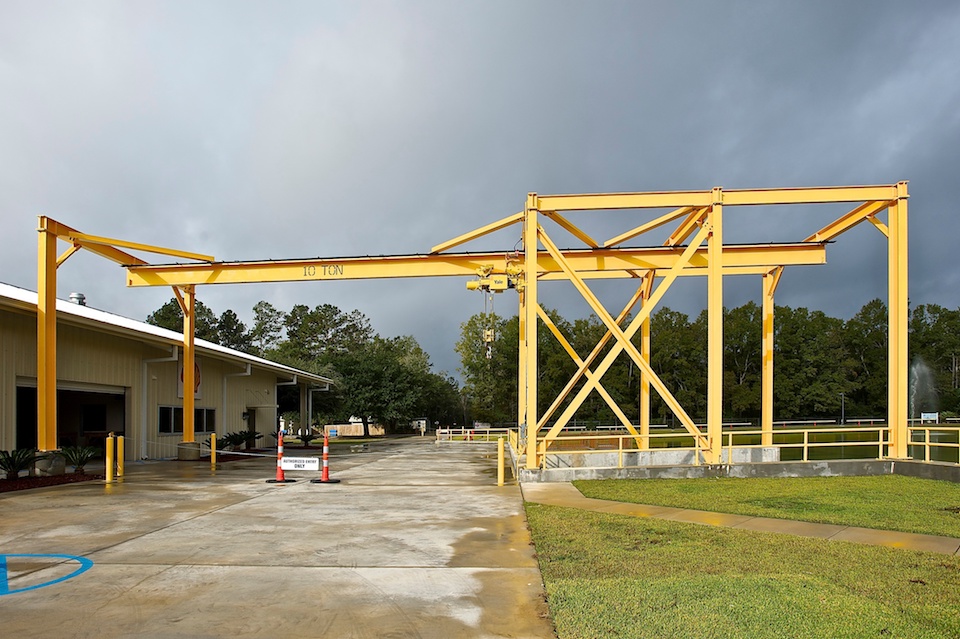 1ShellMetOceanTrainingFacility1
2ShellMetOceanTrainingFacility2
4ShellMetOceanTrainingFacility4